The Good Kind is a story about new love between two young Latinas living in a southern repressed town. The film, written and directed by Ofelia Yanez, a self-identified queer Latina.
About the Film
[pullquote3 align="center" variation="purple" textColor="#000000″]In a repressed southern town, love develops between two young Latinas, bringing out the best and worst in the people around them.[/pullquote3]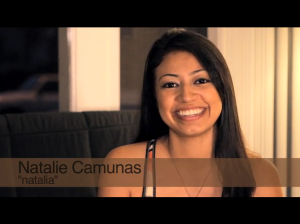 When Bianca and Natalia decide to skip class and head to the local gay bar, they meet a quirky drag queen bartender who is quick to pry. But it's in the safety of this bar that the girls allow themselves to immerse in the fascination of their feelings for each other, until the dream is abruptly shattered by an unexpected incident.
An everyday love story reminds us why continued dialogue and acceptance within our culture is necessary and imperative for the well being of our youth.
The Good Kind film crew is currently trying to raise $8000 on Kickstarter and has succeeded in soliciting over half of the pledge amount they need for the project to be fully funded.
We're convinced this is a project worth supporting. But don't take it from us. Read this short interview with director, Ofelia Yanez, and judge for yourself.The film is being executive produced by AdeRisa Productions, an independent film company dedicated to producing bold, entertaining and high caliber queer people of color films, with an emphasis on X/Chicana stories.
5 Questions with Director of "The Good Kind", a Queer Latina Film Project
1. Why are you making this film about gay Latinas?
The idea for The Good Kind came about after listening to many friends and women of color share their coming out stories with me, and realizing the commonalities we shared regarding the lack of material available to us when we each went through our own process. Our stories were all so similar in terms of the lack of support and understanding we had from our families, which now we understand must have been this frightful thing for them coming from a culture that is in so many ways conservative and religious. Our stories may not be the happiest or most positive, but they are still our stories and they're just as important as the others. I want to honor the women out there with The Good Kind, whether they have been through a traumatic coming out process, or they are still exploring their own sexuality.
2. How do you currently feel about queer women of color media visibility in the media (given the successes of Pariah, Between Women, others) and the (lack of) representation of Queer Latinas?
It's definitely frustrating that on top of being underrepresented as Latinas in the media, we're also underrepresented as Latinas within LGBT media as well. In any case, I was happy to see films like Pariah and Mosquita y Mari because they made people think, and that's what's important. We have to keep telling these stories, exposing them to the experiences of queer people of color, even if just for a minute at a time. That's our responsibility as artists–to push buttons and use our own art forms to educate and expose truths.
3. Jennifer Lopez is reportedly producing a new sitcom featuring a gay character. Thoughts?
Well, at first reaction it makes me happy that she's utilizing her power as an artist and mujer to create more of these stories. However, from what I've read, it is still unknown whether the character(s) will be Latinas or not, so we'll have to wait and see what's done with the show. Even if it's not a Latina lesbian being portrayed, we need real characters, not just 'safe gays' on television and film. I'm hoping J. Lo will grab the bull by the horns and produce something real and dynamic, that she doesn't just do this to ride the gay wave currently on mainstream television. Let's hope for the best.
4. Any Last Words?
We have 6 days left to reach our goal on kickstarter so please support our effort to create a story about young Latinas in love while living in a repressed southern town. It's important to get real stories out there, and we're grateful for any support to make it happen!
Visit the Kickstarter Campaign
About the Director, Ofelia Yanez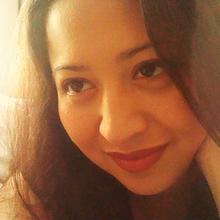 Born in Mexico City and raised in Dallas, TX, Ofelia made the move to Los Angeles right after completing her bachelor's degree in radio, television and film at the University of North Texas. She landed an internship at the new media activist company, Brave New Films, where she worked her way up to co-producer and co-creator of the successful online platform, Cuéntame, a project aimed towards the Latino community, focusing on short form documentaries about culture, politics and activism.
Currently, Ofelia is working as production coordinator at Canana Films, on the upcoming film, CHAVEZ, the César Chávez biopic, as well as taking the next step towards creating films independently. The Good Kind marks her debut as writer/director.