ABOUT GENDER REEL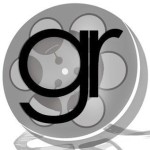 Gender Reel is an annual film festival and community event dedicated to enhancing the visibility of gender non-conforming, gender variant/queer and transgender identities.
As a festival, their goal is to empower artists, filmmakers, and photographers to continue creating works that are reflective of gender non- conforming experiences and identities. They achieve this by providing an accessible and embracing multi-media platform where visually artistic works can be displayed.
[pullquote2 align="right" variation="purple"]Gender Reel takes place on September 7th-9th, 2012 at the William Way Community Center in Philadelphia[/pullquote2]
While Gender Reel is open to all artists and filmmakers creating work about gender variant issues, transgender issues and/or experiences, they are also dedicated to supporting works related to and about under-represented groups of community members, including queer and trans people of color, trans women, people living with HIV/AIDs, people with disabilities etc.
Diversity and inclusion are key parts of Gender Reel's mission and we are committed as a festival to making sure our festival is reflective of this on all fronts. To learn more about the film festival and/or to submit your work for consideration, visit www.genderreelfest.org.
[toggle title="Submission Guidelines" variation="purple"]
Submission Guidelines:
[styled_list style="check_list" variation="purple"]
Only fill out the sections of the form that pertain to your specific category. Example: If you are submitting art/photography, fill out that section only. If you are submitting to more than one category, for example art/photography and a panel discussion, please fill out both sections on the form.
Filmmakers are REQUIRED to send Gender Reel a DVD copy of their film. Please write the name used in the submission form on the front of the DVD in black marker. Other individuals who prefer to mail in copies of their art work, photography, etc., as opposed to uploading it, should also include their name in black marker on all materials sent. 3 DVD's of films, copies of photography and/or pictures of art that are not uploaded should be sent to: Gender Reel P.O. Box 4967 Philadelphia, PA 19119
Artists who plan to sell their art or photography at Gender Reel are asked to donate 20% of the proceeds back to the festival.
Artists, photographers and filmmakers who are not local, do not plan to actually attend the festival, and wish to have their creative works returned to them, are expected to pay the shipment costs of this process themselves. Special circumstances will be considered for hardship situations. Details regarding hardship situations can be arranged with a Gender Reel representative after the creative work has been selected by the programming committee.
Gender Reel is committed to accessibility, and recognizes that mounting art in frames can be expensive. Therefore, artists/photographers are not expected to mount their work in traditional ways. Works can be mounted and/or displayed in any format provided the work can be hung up in a secure fashion. (Example: Photos glued to large pieces of thick cardboard, which is then mounted to the wall securely).
Some work may be selected as featured pieces in the art gallery, while others will be in our general showcase room. Art gallery pieces may be featured for longer than the duration of the festival itself, and will be selected based on criteria and provisions set by Gender Reel Organizers and the William Way Center Art Gallery Committee. However, all art work– regardless of where it is featured–is of equal value and importance to Gender Reel, the William Way Center and our community as a whole.
[/styled_list]
Questions regarding the submission process should be directed to genderreelfest@gmail.com. To read the full call for submissions, please visit Gender Reel's website at http://genderreelfest.com/.[/toggle]