The newest social media tool, Vine, is up and running in the iTunes store and QWOC Media Wire is excited about all the ways this micro-video-blogging tool could be used to create more visibility for queer people of color. Dig it.
Vine, "The Instagram of Video"
Vine, recently acquired by Twitter, allows users to post 6-second videos to share with their followers. It's just like Instagram, except instead of photos, you get to scroll through a reel of short videos! Be forewarned: if you search about Vine online there will be A LOT of articles about age restrictions and porn. But don't worry–I've been using Vine for a few weeks now and I have yet to see any naked people. (But, hey, if naked people is what you're looking for, they probably won't be too hard to find!)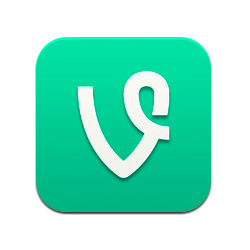 The great part about Vine is that you have a feed just like on Twitter or Instagram and as you scroll, the videos just start playing on their own. No tapping and waiting for the video to buffer one by one (*cough* Youtube)!
Plus, posting a video is SUPER easy and user friendly. It's as simple as touching the screen to record and letting go to cut. There are a ton of awesome stop animation videos that probably took a total of 30 minutes to create (I don't know anything about stop animation but I think it takes like a million hours to make a 1 minute clip).
And Queer Women of Color Care Because…?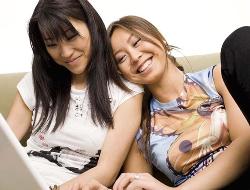 You're probably thinking that this sounds cool enough but why are you reading about it on QWOC Media Wire? Well, this is our call to all of you to start making QWOC art which we can reshare via our Vine account! The possibilities are endless.
Think of all of the things that you could potentially capture with video that words and still photographs still can't do. Here's a few idea we came up with for possible videos:
QWOC in Love!*
A day in the life of a Queer Woman of Color
QWOC Mini-video journals
Discrimination exposés (e.g. recording street harassment)
Of course, you could go run with the classics — cute cat videos, giggling babies, sing-a-longs, dance routines, etc–but, you could probably come up with a few really cool original ideas, too. The best part about Vine is that you don't have to be an artist or filmmaker to use it. In the same way that Instagram makes everyone feel like a photographer, Vine can make everyone amazing media creators!
Head It Through the QWOC Vine: Make a Scene Feauring Queer Women of Color Love!
Download Vine (unfortunately, it's not available for Android yet). Sign in through your twitter account, and follow @qwocmediawire. I just created QWOC Media Wire's first Vine upload — a video reel of queer black women of note in celebration of (Queer) Black History Month (courtesy of our awesome Pinterest board). But, we'd love to start sharing your content as well.
Got a sweetheart? Or sweethearts? 🙂 Well record yourselves smiling, laughing, making googly eyes eyes at each other. Shoot, record yourself making silly faces, it doesn't matter. Ultimately, a reel featuring queer women of color video in reel time is a slice of history in of itself. Make sure to tag your upload with #qwoclove so we can find it! Or feel free to send us a tweet at @qwocmediawire with the link.
This is all sort of an experiment, so have fun with it. We look forward to seeing all you cute couples in Love before, during, and hopefully after Valentine's Day!