On April 29, 2012, Janet Mock delivered the Lavender Commencement keynote speech at the University of Southern California. The Lavender Commencement ceremony, which has been in place since 1995, celebrates LGBT students at the university, but has primarily featured lesbian, gay, and bisexual people. This year, for the first time, a trans woman of color was featured as the keynote speaker.
Janet Mock is a transgender woman, advocate, and writer for People.com. In a piece in the May 2011 issue of Marie Claire, Mock discussed her life journey as a trans woman, from her childhood longings to play with dolls and wear women's clothing, to her sex change operation in Bangkok. But Mock's focus in her speech was not primarily on her own life, but on the lives of Paige Clay and CeCe McDonald, two trans women of color who suffered for living openly.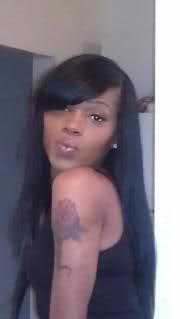 Paige Clay's story is one that has been told all too many times; the 23-year-old was found murdered in a Chicago alley on April 16th of this year. Though the details behind Clay's murder remain unclear, many have reason to believe that Clay's was murdered because she was trans. According to the National Coalition of Anti-Violence Programs, 44% of reported hate murders in 2010 were committed against trans women.
CeCe McDonald, on the other hand, did not die for living openly as a trans woman, but, it seems, will be punished for surviving a near hate crime. On June 5, 2011, McDonald was verbally and physically attacked by group of racist and transphobic people, including Dean Schmitz. While defending herself, she stabbed and killed Schmitz, which authorities unjustly pursued as a murder trial rather than self-defense.
McDonald recently pled guilty to the charge of second degree manslaughter, which some transgender advocates suggest may have been the better decision for her given the racial bias black transgender people face within the legal system. She will face 41 months in prison. However, McDonald continues to receive support from her community in part due to social media campaigns like #FreeCeCe and Janet Mock's #GirlsLikeUs on Twitter,
At her blog, Mock condemns the lack of media coverage of McDonald's and Clay's stories, citing race and trans bias as reasons for not covering these stories. Mock writes that "sadly, the reality is that a black trans woman is not society's ideal subject." The motivation for her Twitter campaign, #GirlsLikeUs, is clear. Girls like McDonald and Clay, girls like Mock, are simply not valued in the prejudiced eye of the media and society.
But Mock does not accept society's rejection of trans women, emphatically stating in the same post that "I will never depart from my core belief that CeCe and Paige and thousands of other girls like us matter." Her message, in her blog post and in her speech, is that the lives of girls like herself have inherent value that cannot be taken away, whether girls like her are harassed, imprisoned, or killed.
In her speech, Mock says that she would never have expected, one year ago, that she'd be speaking in front of a crowd about her life as a trans woman. But by speaking her experience and living visibly as a trans woman, Mock challenges concepts of womanhood and makes a space in society for herself and girls like her.
Watch Janet Mock deliver her powerful speech to the students at USC:
You can follow Janet Mock by reading her blog at www.janetmock.com and following her @janetmock and #girlslikeus on Twitter.