Where are the Bi Women of Color in Black and Women's History?
We grit our teeth during Black History month, when major media sources highlighted the same (albeit inspirational) black men, excluding women. But it seems we're not getting a break during women's history month either, which is currently being dominated by stories of white, straight women's push for gender equality. So, can LGBT-friendly media do better?
When it comes to highlighting LGBT heroes during both black history month and women's history month, it seems mainstream queer media goes to bat for for the (white) L,G, and even nowadays the T. But even lists that feature queer women of color, such as this great post from Femme on a Mission, only have a few bisexuals or worse, none at all.
Well here's what we all agree here at QWOC Media Wire: Ignoring bisexual women of color for women's history month isn't going to cut it.
Before I ventured into writing this post I figured bisexual identity was simply something that larger Gay and Lesbian organizations and communities tolerated, or outright condemned. QWOC Media Wire touched on this in our post "Bro's Before Ho's" but we only just scratched the surface because there's just SO much more to talk about. With all the lack of visibility of bisexual people and activism you'd think there isn't much going on at all. But you'd be wrong–there are plenty of amazing bisexual women of color not only talking about bisexuality but also spearheading bisexual activism! So we're profiling the hidden B in LGBTQ and singing the praises of these unsung (s)heros. Enjoy.
Join Us for the Re-Launch of #QWOCTALK Weekly Twitter Chat! 
On Thursday, March 14th at 1pm EST, we'll be hosting a chat about bisexual women of color: "Pride or Privilege: The invisibility of Bisexuality in LGBT POC Communities". We'll be discussing the idea of bi-privilege (does it actually exist? when and where?), and how we can create more welcoming spaces for bisexual women of color in QWOC spaces. Follow us on Twitter @qwocmediawire, to get reminders (or let us know if you'd like to be a guest!).
To get everyone excited here are 10 Bisexual Women of Color who are making history by not just surviving (which is revolutionary in itself) bringing bisexuality to the forefront of their identities and careers!
[divider]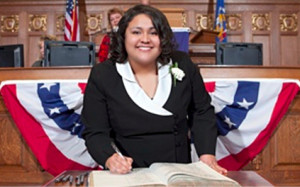 JoCasta Zamarripa is a bisexual latina Wisconsin politician and legislator. She is currently serving her second term as a member of the Wisconsin State Assembly. She came out as a bisexual publicly in an interview with the Milwaukee Journal Sentinel in 2012 and is also the first latina to be elected to Wisconsin Legislature. Her online nominator explains, "Her investment in her community is clear, and has been from day one. She is deeply connected to the Latino community, the LGBT community, the progressive community, and the women's community." Follow her on Twitter @repjocasta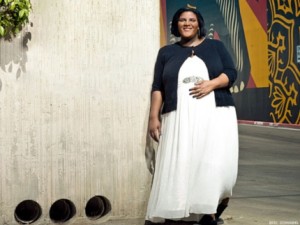 Faith Cheltenham is an African American bisexual activist and the current president of BiNetUSA.org. Her writings on bisexuality have appeared on the Huffington Post and she was profiled on Hello Giggles as a part of their series "Women Working to do Good." She also co-organized the Bisexual Organizing Institute's National Gay and Lesbian Task Force's Creating Change Conference. Follow her on Twitter @thefayth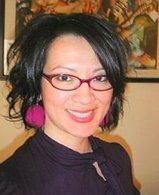 Mimi Hoang is a licensed Clinical Psychologist and bisexual scholar-activist. Her academic work has focused on women's bisexual identity and internalized biphobia. In addition, she is on the steering committee for the Los Angeles Bi Center, as well as co-organizer of the annual Bi/Fluid Pride March. She co-founded and chaired AMBI (A Meeting of Bi Individuals), was the Bi Advisory Board Chair of 'Ohana House/Asian Pacific Islanders for Human Rights, and co-founded and co-chaired Fluid UCLA.

Anna Bent is the African American bisexual co-founder of the organization Sex Positive St. Louis. Sex Positive St. Louis is a community resource for the St. Louis area that hosts events and recently published a set of 10 erotic short stories. Says her online nominator, "She makes this city a place of acceptance, tolerance and love."
Margaret Cho is an Asian American comedian and actress who identifies as queer, bisexual and trisexual. She has received two Grammy's for her comedy albums and an Emmy nomination for her depiction of Korean dictator Kim Jong-un. She has received recognition for her anti-racist, feminist, LGBTQ rights work from GLAAD, American Women in Radio and Television, the Lambda Legal Defense and Education Fund, the National Gay and Lesbian Task Force (NGLTF), the Asian American Legal Defense and Education Fund (AALDEF), and PFLAG. Follow her hilarious musings on Twitter @margaretcho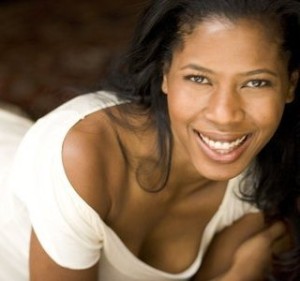 Dalila Ali Rajah is a black bisexual writer, producer and actress. She stars in and produces Cherry Bomb an online talk show about women who love women that has been referred to as "the lesbian The View." She has also appeared on episodes of Grey's Anatomy (classic Shonda) as well as stage productions of Blubonnet Court, The Vagina Monologues and Joleta.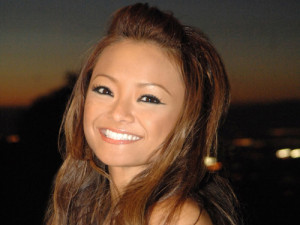 Tila Taquila is a bisexual Singaporean model, actress, singer and TV personality.  She's most commonly known for her MTV reality show "A Shot at Love." The TV show featured a cast of both men and women who were seeking to start a relationship with the star. She has also released two EP's as a musical artist and has been featured in various magazines such as Penthouse, Maxim UK, King, Blender, and on Playboy Online.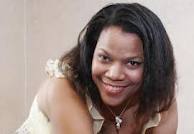 Adrienne Williams is the founder of The Bi Social Network, creator of Bi Social Network Magazine and host of BiTalk Radio. Her work creating the "I am Visible" campaign brought attention to the problem of bi erasure in LGBTQ communities. Her online nominator hails her as a "one-woman bi media queen!"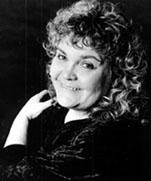 Lani Ka'ahumanu is an author, activist, poet, educator and organizer. She is best known for co-authoring the book "Bi Any Other Name: Bisexual People Speak Out." She is the founder of BiNetUSA, BiPOL and the Bay Area Bisexual Network. She has also served on boards of the Journal of Bisexuality, National Gay and Lesbian Task Force and Anything That Moves bisexual magazine, to name a few.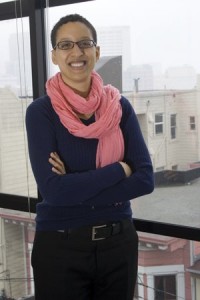 Amy Andre is the co-author of the book Bisexual Health and a prominent speaker and writer on bisexuality. Her writings on bisexuality have been featured in Huffington Post, Bilerico Project, ColorLines and Curve.  She is also the director of the documentary titled On My Skin/ En Mi Piel, about a mixed-race transgender man and his family.