In a recent interview, two queer authors of color discuss their books and memoirs.
Toni Newman, trans author, discusses her memoir, I Rise: The Transformation of Toni Newman. She discusses the challenges she's faced as a black transgender woman from a happy Christian two-parent home, as a fitness model living a dual life, and making the transition from male to female. She discusses her work as a professional and sex worker, where she encountered celebs such as rapper LL Cool J, comedian Eddie Murphy, and DJ Mister Cee. Portions of I Rise will be turned into the first memoir-turned-screenplay by a transgender African American; the upcoming film Erotic Professionals will be directed by Keith Holland.
In response to questions from those who don't understand how she could have made such a drastic change in her life, Newman states:
"Why did you go from a happy working gay professional with a very good job, working out with a good body and being in fitness magazines, to changing your whole body and doing this to yourself? People think I just woke up one day and [transitioned], but it wasn't something I did overnight. I felt it since age 6 that I was different bird, so to speak, and out of the norm. It just took me 25 years to get enough courage to do what I knew had to be done. So I'm just trying to be one voice; I'm not trying to be any type of role model, be any type of spokesperson. I want to make that clear to everybody."
She hopes her book will speak to other trans people of color:
"I wanted to write a book to let other minorities, Asians, blacks, Latinos, know that these feelings that you have, they are normal. You are not odd, you are not peculiar, you are OK. And help guide young black kids through those things that [they] are feeling as a young black child."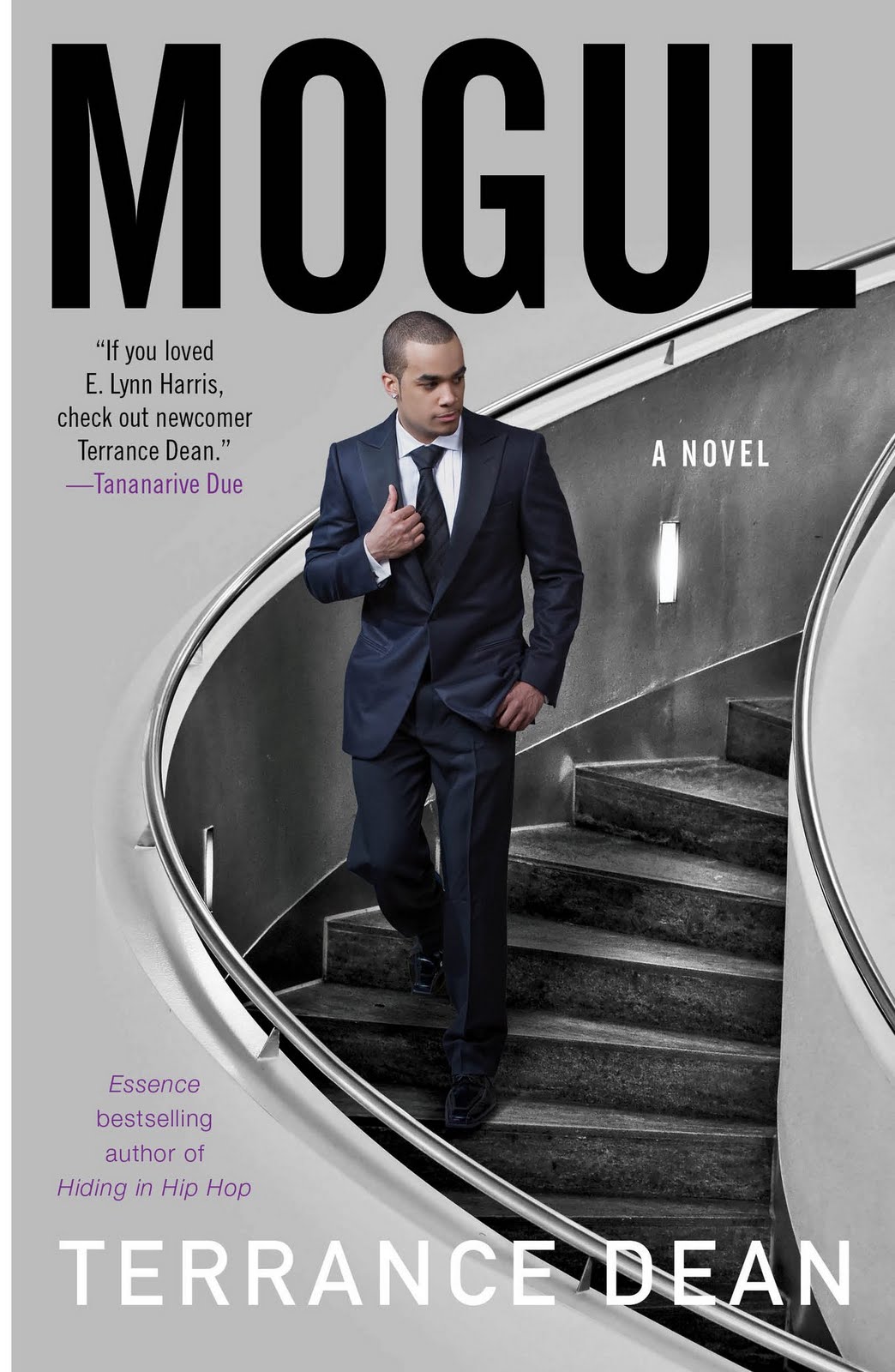 Terrance Dean discussed his new fiction novel, Mogul, about an important entertainment figure in hip hop who publicly comes out and spoke of his memoir, Hiding in Hip Hop: On the Down Low in the Entertainment Industry from Music to Hollywood, about his own relationships, journey, and "struggle as a black gay man in the entertainment industry and trying to conceal and keep my identity hidden." Dean founded and created of New York based non-profit organization Men's Empowerment, Inc. to address images of masculinity and empower men.
On his hopes for how the novel is received, Dean states:
"Once they read the book Mogul I hope they take one thing away from it: It's empowerment. It's about being inspired to be your true authentic self, you alive in your voice and not being afraid to be who you are. And that's what's the story is about; it's about love, it's about overcoming obstacles and being authentic."
Both authors'  works contribute unheard stories of queer people of color in the entertainment industry, revealing the true experiences of those who deserve "acceptance and love."
Read their full conversation here.