The 11th Annual Philadelphia Trans-Health Conference — the largest trans-specific health conference in the world — will be held at the Philadelphia Conference Center, from May 31st to June 2nd, 2012.
The Philadelphia Trans-Health Conference is a FREE conference that offers three full days of workshops and activities focused on the health and well-being of transgender people, communities and allies. Now in it's 11th year the conference draws a diverse group of around 2,000 people of many genders and gender experiences from all over the country and around the globe.
This year's keynote speakers are Louis Mitchell, a black trans activist with years of experience advocating for LGBTQ people within faith-based communities, May L. Vazquez, an activist and leader within the Transgender and Gender Non. conforming communities in New York City, and Ryan Cassatta, transgender singer-songwriter and motivational speaker.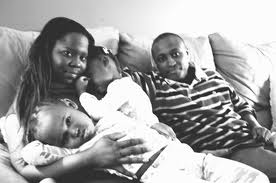 The programs and activities include small group health and wellness workshops such as Loving Ourselves: Healing Strategies for Trans Women, Meditation for Emotional Healing, and Support Groups for Youth with Trans Parents.
In addition to holistic health focused workshops, the conference also boasts a wide array of resource- and skill-sharing sessions such as Surgical Information for Trans Men, Hair Removal and Skin Optimization for Trans Women, and even an open Legal Clinic through which attendees can receive free legal advice from attorneys on issues such as adoption, marriage, insurance, and anti-discrimination laws.
The planning committee's efforts to solicit workshop proposals from diverse sources have paid off in the rich set of workshops geared specifically towards transgender and gender non-conforming people of color. Some of these sessions include the Asian and Pacific Islander Gender Non Conforming and Trans* Caucus, Bridges for Bois: Connecting Queer Bois and Transmen of Color, Latino Machismo and Transsexuality, the Femme of Color Caucus, and even ally workshops such as "Don't Bring Them 'Round Here": Non-Trans Partners Discuss Dating in Communities of Color.

The conference has also created an affirming space for discussions around spirituality and faith-based communities. Such sessions include Gender Diversity and Jewish Tradition, Reclaiming Our Native or Aboriginal Heritage, and much more.
Finally — since it's rare that large queer events get planned without creating a space for art, music, and dance — attendees of the conference can look forward to a diverse film showcase highlighting gender variant experiences and perspectives, a dance celebration in the form of a ball — vogue-ing, prizes, and all — and a highly anticipated Blender After Party.
Are you planning to attend the conference? Which sessions are you most excited about? QWOC Media Wire will be covering the event — and accepting guest submissions about various sessions — so we hope to see some of you there. Remember, it's free.
Click here to visit the Philly Trans-Health Conference website and register to attend.