[pullquote3 align="center"]Click HERE for the full list of internships.[/pullquote3]
About Us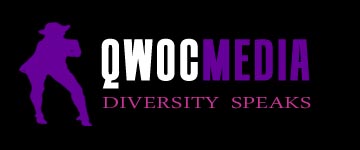 Queer Women of Color Media Wire (QWOC Media Wire) is a publishing and media advocacy organization that amplifies the voices of Lesbian, Bisexual, Queer, Transgender women and gender non-conforming people of color, diaspora, and ethnic and racial minorities across the globe.
We are currently offering internships for summer 2012. Visit our website at www.qwoc.org for more information. Follow us on Twitter @qwocmediawire.
Deadline for applications is Friday May 25th, 2012.
SEEKING EDITORIAL INTERNS
We are seeking Editorial Interns with exceptional writing and editing skills, sharp analytical skills, meticulous attention to detail and factual accuracy, to join our editorial team in order to expand our readership in other cities (and QPOC communities) worldwide. Editorial interns will spend most of their time researching story leads and facts on the Internet, writing, fact-checking, copyediting, and reviewing editorial submissions and correspondence.
This position is from the beginning of May to the end of August 2012, with an opportunity to extend the internship based on performance. We strongly encourage people of color and people from outside of North America to apply for this position. (**Note: You can absolutely apply for this job if you live in a country other than the United States. In fact, we highly encourage it!)
Position Responsibilities
Write for QWOC+ at least two times a week based on a topic or field of interest in the realm of LGBT POC issues. One of these posts can be an interview with someone within the field of LGBT POC media or of related interest.
Solicit, copyedit, and publish other author's articles (i.e. guest post submissions)
Collaborate with other Editorial Interns (EI)  to create a series for a topic that is yet to be determined
Organize a one-day series on a field of interest of the EI's choice in which the EI will go through submissions, edit, and curate the series
Attend monthly QWOC conference calls via Skype with all of the other editors.
Qualifications
Independent, hard-working, organized, and with a demonstrated interest in gender, sexuality, race, and ethnicity issues (i.e. issues and experiences of LGBTQI people of color and/or the Diaspora, including the Global South)
Excellent writing and communication skills.
Knowledge of blogging is not mandatory, but highly recommended.
Must commit to six hours per week for four months in which time will be spent on writing, editing, and administrative work.
Interns may extend their internship beyond four months if performance is excellent. Successful work could lead to a Associate Editor position.
Ability to take initiative and work independently.
Responsible and reliable.
Your ideal boss assigns you projects/tasks and gives you the green light to be a superstar (no micromanagement needed)
Did you nod your head at most (or all) of the statements above? Then this internship may be the right fit for you. Note: This is a virtual internship. You must have a good connection to the internet and access to a computer.

Compensation
Internship positions are unpaid (in fact, all positions at QWOC are unpaid— we're a grassroots organization that has grown nationally due to the dedication and commitment of volunteers).
Additional Information
If you're interested in applying to either of these positions, please use our hiring system to send us your resume, cover letter, and a short writing sample (something you've written for school or work or an online publication — something from your own blog is fine too).

Clearly include the following information in your cover letter (or we won't read/respond to your application):

First and Last Name
Name of Educational Institution (if applicable)
Contact Info (Email and Phone Number)
How did you hear about this internship opportunity?
Can your internship hours count towards college credit? (not required, but preferred)
How do you identify with the LGBTQ women of color community? (e.g. I am a transgender Asian guy, I am a bisexual activist from Barbados, I am an African-American lesbian parent, I am a white ally who identifies as queer etc.)
What parts of your personality would make you a great editorial intern?
What issues relating to LGBT people of color in the US or LGBT issues in the global south would you be interested in covering?
Please respond to each of these questions in 4 sentences or less. This isn't a college essay — we just wanna gauge your level of specific interest and fit for our company.
Statement on Diversity
As a qwoc-led startup media organization, we are committed to maintaining diversity in our leadership, staff, and strategies for community engagement. Women, people of color, people who are not from the US, and LGBTQ people (including gender non-conforming and transgender people) are all encouraged to apply.
Internship Application Deadline: Monday, May 25th, 2012
[pullquote3 align="center"]Click HERE for the full list of internships.[/pullquote3]