If you're looking to spend a quiet night in this Valentines Day, Sistah Sinema's streaming films may be a perfect addition to your plans. Sistah Sinema is an organization that promotes and hosts women of color film screenings nationwide, and–lucky for us–they're going digital, too.
Queer Women of Color Films Coming to a City (Or Laptop) Near You
On February 14, 2013 they will be launching their newest project in partnership with BuskFilms.com: Sistah Sinema Online, a database of films that can be purchased and streamed instantly. Think "Netflix of queer women of color film."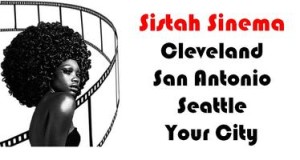 The idea for Sistah Sinema came from Founder, Isis Asare's own experience of community with queer women of color centered around films. "One Sunday everybody was over at my house  and…I put on The Aggressives because at that time it was streaming on Netflix…It was just cool to sit in a room of queer women of color and watch the movie."
Now Sistah Sinema is hosting queer women of color screenings in Seattle, San Antonio, Cleveland and Portland with goals to expand to even more. "My personal goal is for Sistah Sinema to be in ten cities by the end of this year."
Fostering a Queer Women of Color Film Distribution Network: It Takes a Community
Sistah Sinema screening events offer a unique opportunity to watch films that are often hard to access otherwise. In addition, the events engage the filmmakers and audience in a post film dialogue. Filmmakers that are unable to physically attend screenings participate virtually via Skype or Google Hangout. "If we can't get the film maker to come…then we try to organize a panel discussion of people in the community that represent the viewpoint presented in the film."
The combination of screening and dialogue makes Sistah Sinema events much more than just going to see a movie, it creates the kind of community that has always been at the heart of the their goals.
Since the option of attending screening events is only available to those living in certain cities, Isis explained that the vision for Sistah Sinema Online is to "expand that support network and have it available for more queer women of color."
The site will launch with over twenty films available to watch instantly from your computer, including some popular black lesbian classics. As an exclusive, Isis revealed, "We executed a four movie deal for Sistah Sinema online with First Run Features for The Watermelon Women, The Early Works of Cheryl Dunye, Lavender Limelight, and The Owls."
Currently films will be available for pay-per-view style streaming, but as the site gains momentum, payment will switch to a monthly subscription fee allowing the viewer to watch unlimited. "The plan is to grow it into a national distribution network for queer women of color films."
Forging New Partnerships: QWOC Media Wire To Lead QWOC Film Discussions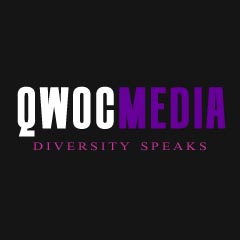 To this end, QWOC Media Wire and Sistah Sinema have recently entered a partnership to foster more dialogue around films and other visual media produced by queer women of color.
Says Spectra, outspoken media advocate and founder of QWOC Media Wire, "As a media advocacy organization, our mission is to promote media produced for and by queer women and trans* people of color, as well as lead national conversations about representations of queer people of color in LGBT and mainstream media... So, this was a natural pairing for us."
As part of the partnership, Sistah Sinema and QWOC Media Wire will be collaborating with queer women of color filmmakers on PR and press communications in anticipation of feature releases, including offering audiences sneak peeks, exclusive filmmaker and cast interviews, and more. Says Isis, "In a society that often places QWOC on the margins, QWOC Media Wire is a critical space and platform to foster discussion of queer women of color movies…"
"It's not enough to make films, or write books," says Spectra, "They need to be discussed and critiqued by informed audiences. Hence, publishing film reviews and facilitating discussions about film with other key players committed to QWOC visibility in media–sites like Elixher.com and non-profit programs like Queer Women of Color Media Arts Project–are an important part of our strategy. We're really looking forward to it."
For more information about Sistah Sinema "Like" their Facebook fan page. Check out Sistah Sinema Online, launching February 14th. Now how's that for QWOC Love.