Get ready! THE REVIVAL tour kicks off this weekend from October 5th through 13th. The show has convened some of the flyest, most influential performers in the country, and is anticipated to reach over 1,000 folks in 7 different cities this year.
With dynamic performances from poets and musicians alike, THE REVIVAL weaves a salon-styled night of libations and genuine fellowship offering a unique arts experience, as each concert takes place in an actual home.
A collective of queer women artists on a national, 10 day expedition, THE REVIVAL caravan honors a queer tradition; these queer artists of color not only demand safe space, they create it.
Check out the feature artist lineup for each tour city: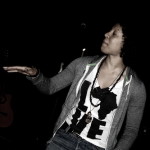 Charan P. Morris is a poet/educator transplanted from Chicago to New York. A 2011-12 LAMBDA Literary Foundation Fellow, her work has been published in New York University's Gallatin Review, Brownstone Magazine and Sinister Wisdom. She self-published her first chapbook of poems, When A Locked Door Opens in 2010. Charan's performance poetry has reached audiences throughout the Midwest and East Coast. Her work fuels public dialogue around colorism, homophobia and the effects of war. Of course, sometimes she writes about being human. To find out more about her work as a poet and educator visit: www.charanp.com.
Kim Crosby is a daughter of the diaspora, Arawak, West African, Indian and Dutch, hailing from Trinidad and living currently in Toronto. A queer survivor, she is an award-winning multidisciplinary artist, activist, consultant, facilitator and educator. In 2011, she was recognized as one of 12 of the City Of Toronto's Cultural Champions. She's was featured in Go Magazine's 100 Women We Love, sharing the list with the likes of Ellen Degeneres and Wanda Sykes. Her writing and her voice has been featured in the Toronto Star, The Huffington Post, George Brown University textbooks as well as Autostraddle and her writing can be found at kimkatrincrosby.com.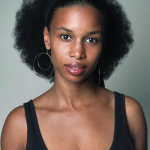 Red Summer is an activist, poet, filmmaker, author, publisher, and multifaceted performance artist, who coined the empowering affirmation, "I am not a loose woman… I am a woman on the loose". She is the founder of Two Fingers Press Publishing Company and the executive director of Verbal Remedies – an organization that empowers and mentors young people through creative programming and self esteem workshops. Red Summer uses the stage to give voice to those who have been silenced and shines light on the issues of injustices beyond our darkest imagination. Follow her work at www.theredsummerexperience.com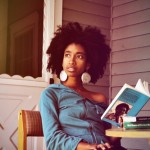 Alexis Pauline Gumbs is a queer black feminist troublemaker from Durham, North Carolina. Alexis is the founder of the Eternal Summer of the Black Feminist Mind educational program and the co-creator of the Mobile Homecoming experiential archive, amplifying generations of LGBTQ Black brilliance. Alexis earned her PhD in English, Africana Studies and Women's Studies from Duke University in 2010 and is widely published in national print and online publications and scholarly journals. Her poetry appears in poetry journals Kweli, Vinyl, Turning Wheel, Everyday Genius and in many anthologies. The Advocate listed her as part of their top 40 under 40 in 2012.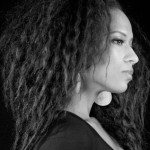 Rachel Eliza Griffiths is a poet and photographer who teaches at Sarah Lawrence College in NYC. She received an MA in English Literature from the University of Delaware and an MFA in Creative Writing from Sarah Lawrence College. In 2011, Griffiths appeared in the first ever poetry issue in Oprah's O Magazine as a new emerging poet. She is the author of Miracle Arrhythmia (Willow Books/2010), The Requited Distance (The Sheep Meadow Press/2011), and a chapbook, Memoria, Memoria (Deadly Chaps/A5, 2012). Her recent full-length collection, Mule & Pear (New Issues Poetry & Prose/2011) was selected for the 2012 Inaugural Poetry Award by the Black Caucus American Library Association.
For more information, visit www.cereusarts.com or follow the The Revival Tour on Tumblr.